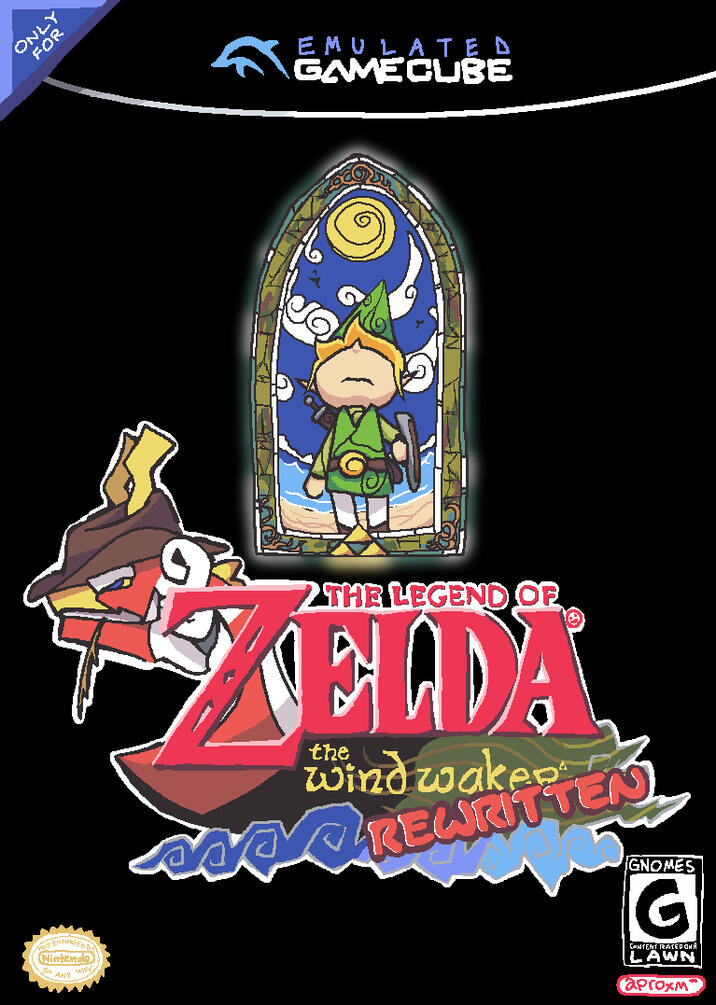 Experience the Great Sea in an entirely new and unprecedented way with The Wind Waker Rewritten, a romhack that takes the dialogue from the original Gamecube classic and rewrites it from front to back to tell an entirely different, unique story within the same Legend of Zelda framework.This romhack does not change any models, levels, islands, characters, ai, music, sfx, or any sort of gameplay whatsoever. Instead, the Wind Waker Rewrite features:- Over 10,000+ new lines of dialogue
- Reimagined cutscenes and characterizations
- New video files
- A handful of texture editsWelcome to newcomers and series veterans alike, the Wind Waker Rewritten is the perfect way to either replay this fan favorite or step foot in its world for the very first time. Playing this romhack couldn't be easier, too--simply download one of two Patch Files and use "xDelta ui" to apply either patch to your original Wind Waker .iso or .nkit. And then you're good to go!.NKIT PATCH <- click here.ISO PATCH <- click hereAfter eight months in development, it is my sincere hope you enjoy the story I've penned for you.
F.A.Q.Q. How do I play this?
A. The Wind Waker Rewrite runs on the same emulation software that the original Wind Waker does: Dolphin. Use the latest version for best results.Q. How do I patch this?
A. As written above, you will want to use "xDelta ui" to patch your clean, original rom of The Wind Waker. You will need this as well as either an .NKIT PATCH or .ISO PATCH patch file--both included above in their respective links. It's very simple!Q. The ".NKIT PATCH" turned my .nkit into an .iso. Should I panic?
A. I'm not your dad so I won't tell you what to do but, rest assured, your rom is perfectly fine and playable. This happens because I developed the Rewrite using an old .iso, completely unaware of what an .nkit even was until today.Q. I tried to launch The Wind Waker Rewrite and got a creepy error screen saying the disc could not be read. I should panic now, right?
A. Panic if you like, but this is easily resolved by closing the game and restarting it again. In the few times I've encountered this issue, it's never appeared twice in a row.Q. I tried to save but it said it failed. I'm fucked, right? Panic time?
A. If your attempt to save fails, it's likely because you hit quickload as soon as Dolphin started up. So I would recommend not hitting quickload as soon as Dolphin starts up, and give it a few seconds after before you manually save. You aren't fucked. Don't panic.Q. Why is everyone being mean to me in-game?
A. You're a gnome. Fuck gnomes. Start panicking.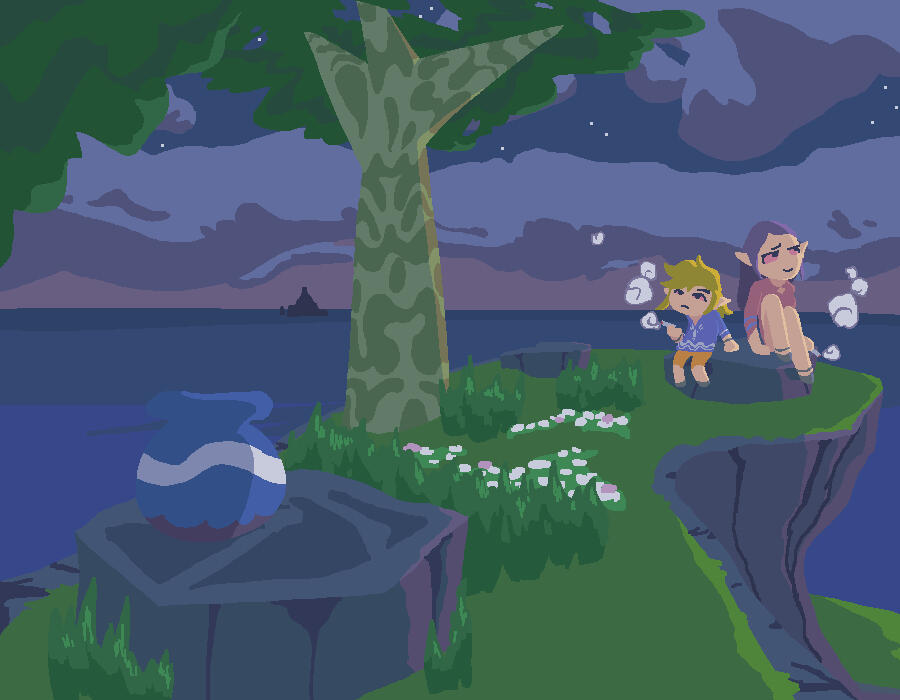 throughout the eight months of development for this romhack, i listened to a lot of music. i've built two playlists for the wind waker rewrite to celebrate. both are designed for 5 second crossfade and NOT for shuffling... no shufflesplaylist 1 - this playlist follows the chronological story events of the wind waker rewrite, song by songplaylist 2 - this playlist is a mix of one hundred songs i loved the most during the last eight monthsenjoyromhacking.net